Digital printing
RIP & Software for color management
Our software solutions for digital printing will guarantee a total color match between digital prints and what you see on the screen. At the same time, they are also powerful tools for quality control, production automation and control of printing costs.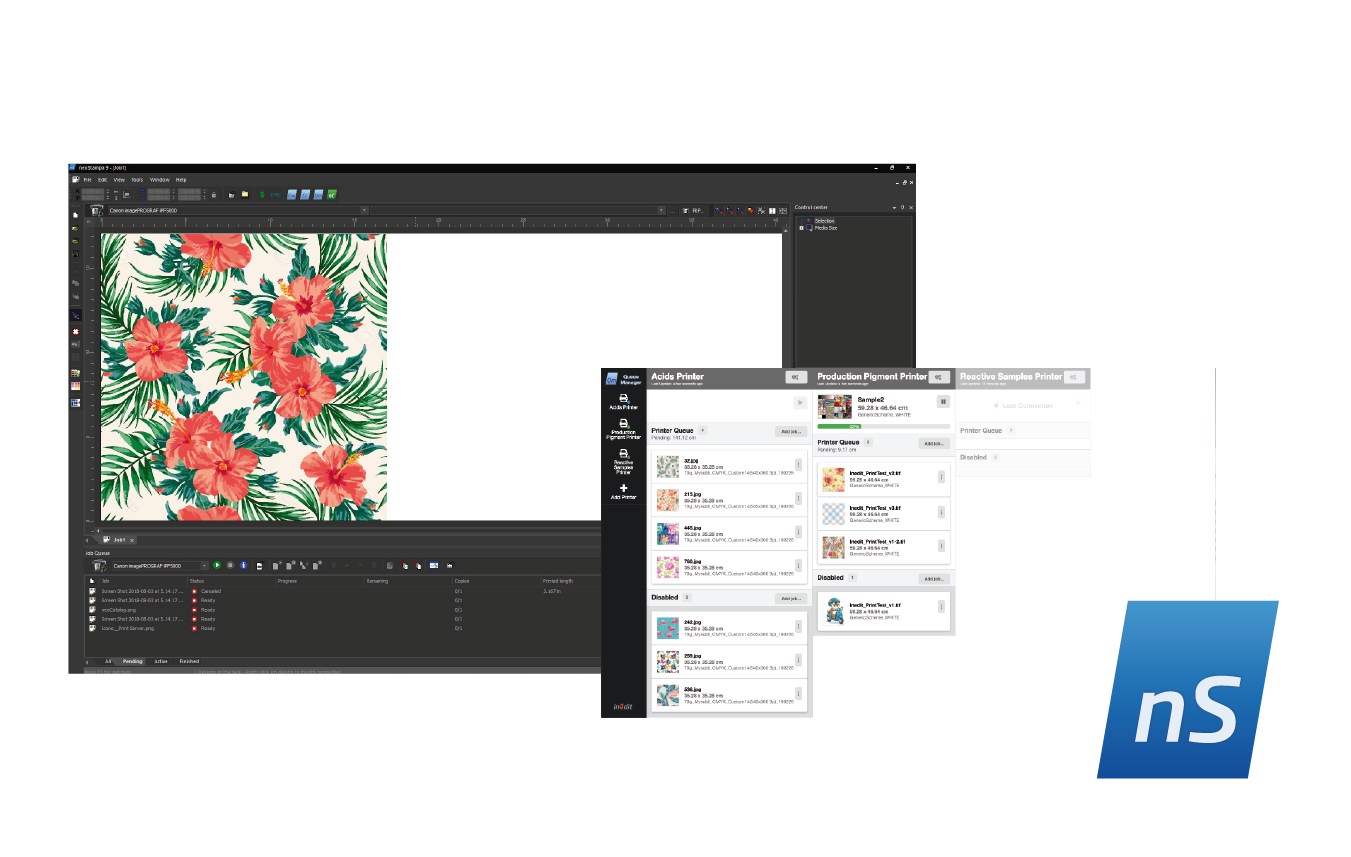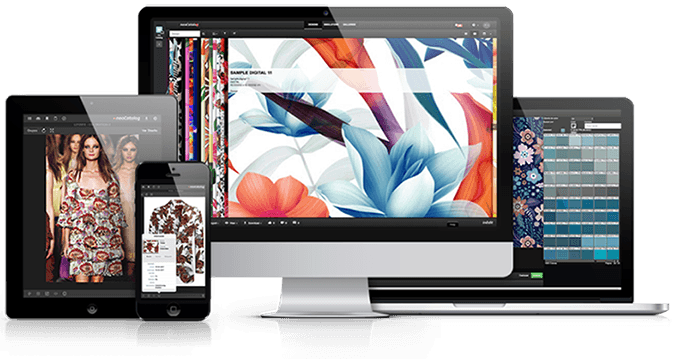 Team work
Catalog & Workflow management
At Inèdit, we find out about your needs. To do this, we develop innovative solutions that allow you to organize your designs in galleries and share them online or offline with whomever you want. These solutions also let you interconnect the processes of your workflow and generate multiple color prints and simulations of your designs to increase sales.
Connect your departments and operate with a 100% seamless workflow.
Let your creativity loose
Separate your design in channels and create multiple color prints quickly and intuitively.
Repeat printing of patterns and view them in a variety of settings, environments or objects using photo-realistic digital simulations.
Now you are ready to print, organize and share your designs with whomever you want.
Share your designs and manage your workflow.
This is the heart of your workflow.
Organize your designs in galleries, share them with clients and partners regardless of their location and send them to print with just a few clicks.
Ensure your workflow is interconnected to make it flow seamlessly. At lnèdit, we make sure designers, printers, commercial agents and clients all speak the same language!
With the right workflow, you will achieve the results you want
Once you have selected the fabric or paper for printing, calibrate your printer and create a print profile.
Next, upload your designs in RIP print and obtain samples or final production.
WE DISCOVER YOUR NEEDS. WE OFFER SOLUTIONS. WE ARE DIGITAL TEXTILE EXPERTS.
We'll accompany you from the design process to printing with our digital textile software. We'll help you interconnect processes to optimize your digital printing  workflow. We'll make sure you're not alone.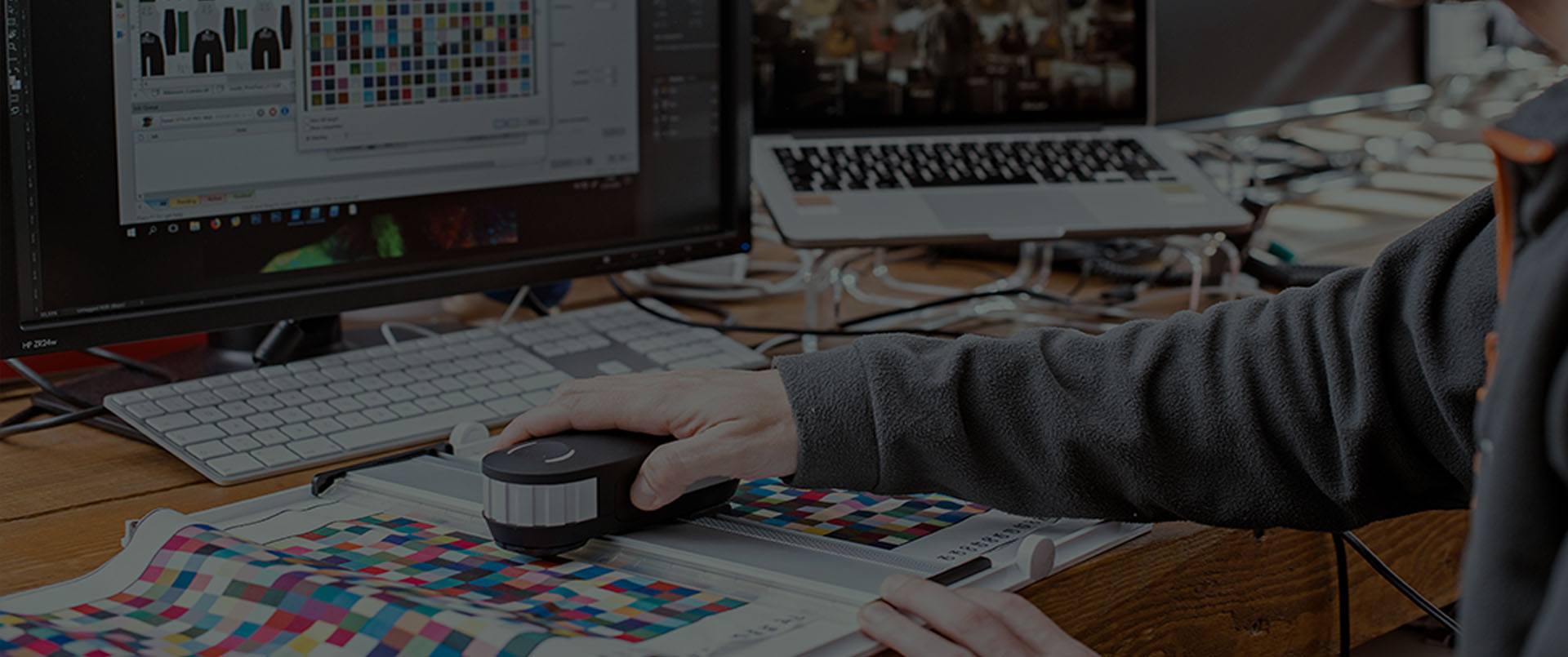 Electronics For Imaging, Inc. ("EFI™"), a Siris portfolio company, today announced that it has acquired Inèdit Software S.L., a [...]