Digital printing software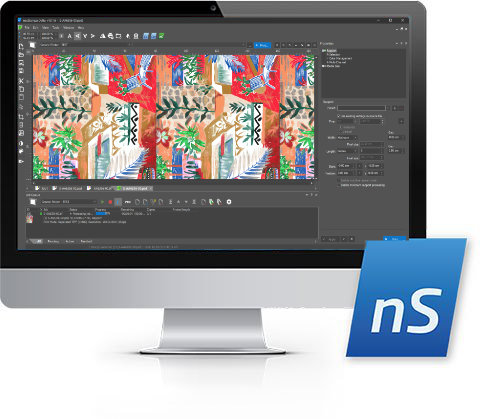 neoStampa
The benchmark RIP Software of
the digital textile printing industry
Compatible with all major brands of printers on the market, neoStampa has a user-friendly interface and is straightforward to use, offering advanced technology for image processing. Its powerful color management engine and multiple options for cost control, image editing, calibration and print profiling make neoStampa the best available solution.
neoMatch
The ideal tool to obtain maximum accuracy when calibrating color libraries
neoMatch generates LAB values from measurements obtained with your X-Rite spectrophotometer i1 Pro and other imported references (e.g. Pantone libraries).
When printing, neoMatch calculates the difference of the Lab values and suggests modified references to achieve the same colors. This process produces highly accurate results within the range of profiles generated in neoStampa (printing RIP) and provides information about colors that will never be printed accurately.