neoCatalog. The ultimate solution for organizing your designs and comprehensively managing your workflow.
neoCatalog enables you to organize and share your designs online, create multiple color variations and generate stunning simulations so that you can view your creations in any model or object before sharing or sending them to production, in just a few clicks.
It centralizes the original files of your designs in neoCatalog and shares versions that are optimized in size and weight. Forget about using cumbersome processes to transfer files. Surprise your clients and contributors with attractive online galleries, regardless of your geographic location.
Without a doubt, this is the most comprehensive management software for textile industry professionals.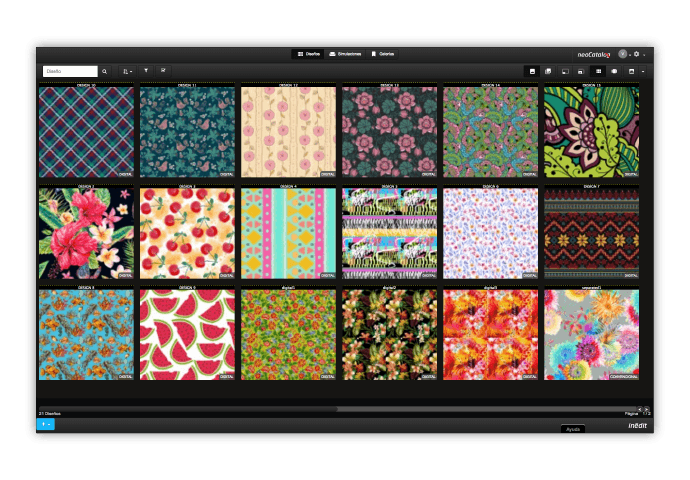 Image catalog
With neoCatalog, you can centralize your workflow in one place. It lets you organize your designs by creating custom galleries and, in turn, share them online with clients or partners, regardless of their geographic location.
Attractive and user-friendly interface
You'll be amazed at how easy it is to work with neoCatalog. Organizing and sharing your designs, and managing your workflow, has never been so easy. neoCatalog is completely unique.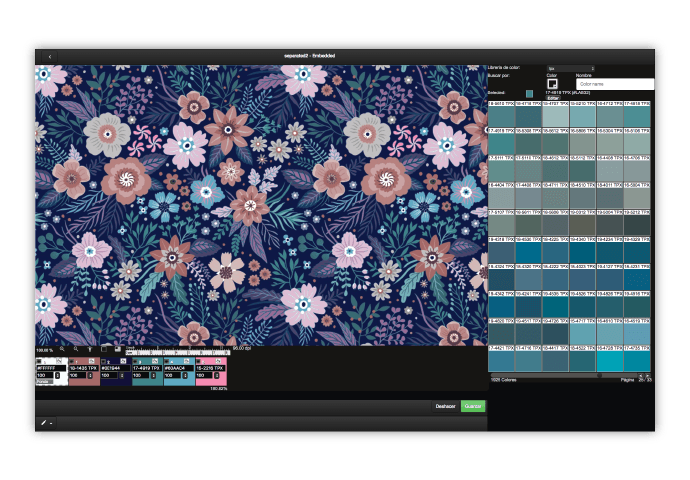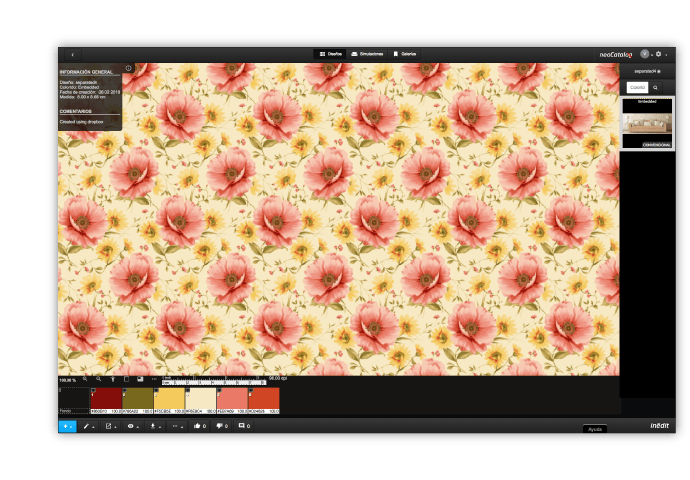 Creating colors
Upload your designs in neoCatalog and generate the color variations you want in just a few minutes, without needing any technical expertise. Select the designs you want to display, create a gallery and share it with whomever you want. Easy, isn't it?
Photo-realistic simulations
Thanks to this feature, your clients will get an accurate idea of what your designs will look like: a dress, t-shirt, swimsuit, sofa, duvet, pillow, foulard, etcetera. Save time and money by avoiding unnecessary production of samples.
TECHNICAL REQUIREMENTS:
Minimum equipment requirements:
4GB of RAM (16GB recommended)
500GB hard drive
Supported operating systems:
Mac OS X 1.9 or superior
Windows 7 or superior
Supported browsers:
Safari 6.X
Google Chrome 29.X
Mozilla Firefox 23.X