INÈDIT QUARANTINE BOOTCAMP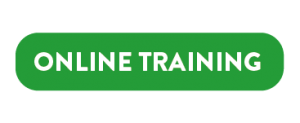 Color Matching online training
Do you want to print always the same colors regardless of the printer or media?
Would you like to reproduce the same colors you see on the screen?
WHY DO I NEED TO MATCH COLORS
Knowing the skills of color matching in digital textile printers will allow you to always get the best results, making the most of the resources you have. It doesn't matter what different brands of printers you may have, because with a good learned technique you will be able to print the same colors in all of them. In addition, you will not only learn how to print the same colors on textiles, but you will also be able to apply them to paper and fabric samples or any other substrate.
Only true industry experts know color matching techniques, join them with this course.
WHAT WILL YOU ACHIEVE WITH THIS COURSE?
WHAT TOPICS ARE WE GOING TO TALK ABOUT?
Preparation and adaptation of the environment: What do I need to start matching colours?

Step by step to get the results desired on neoStampa9

Case studies: Learn about real cases and how they have worked to achieve the desired results

Your turn: We will see the situation of the attendees and assess each case that you want to present.
ADVANTAGES OF ONLINE INÈDIT TRAINING
Dates:
Session 1: 10th of June  
Session 2: 17th of June
Duration:
1'5 hours each session
The training includes:
Specific training on color matching
Support during the two weeks of the course
Support documentation for the theory delivered
Review of the practices completed and improvement consultancy