Increase your production creating
super easy color separations.
With nT Masquerade separate your RGB files to multiple channels with just one click.
With this new Adobe Photoshop Plug-in, intregrated in neoTextil Pack, you will create precise color separations in less than five minutes. The software will make the separation accurately and automatically, you just need to select the colors you would like to separate. Export your design in PS file with channels, create multiple colorways with nT Colorations or send it directly to the customer for printing. nT Masquerade it's perfect for complex designs and for digital printing designs.
Fast and easy color separations
With just one click nT Masquerade will create one color separation for every color on the image. You can choose how many colors to select.
Get the most accurate results with the results screen, where you can see the colors you're selecting, whether in color mode, Delta-E or black and white.
The best option for complex RGB designs
Choose any design, doesn't matter how complex it is: Aquarellas, plain colors, photo, any RGB image you need to separate you will do it with nT Masquerade.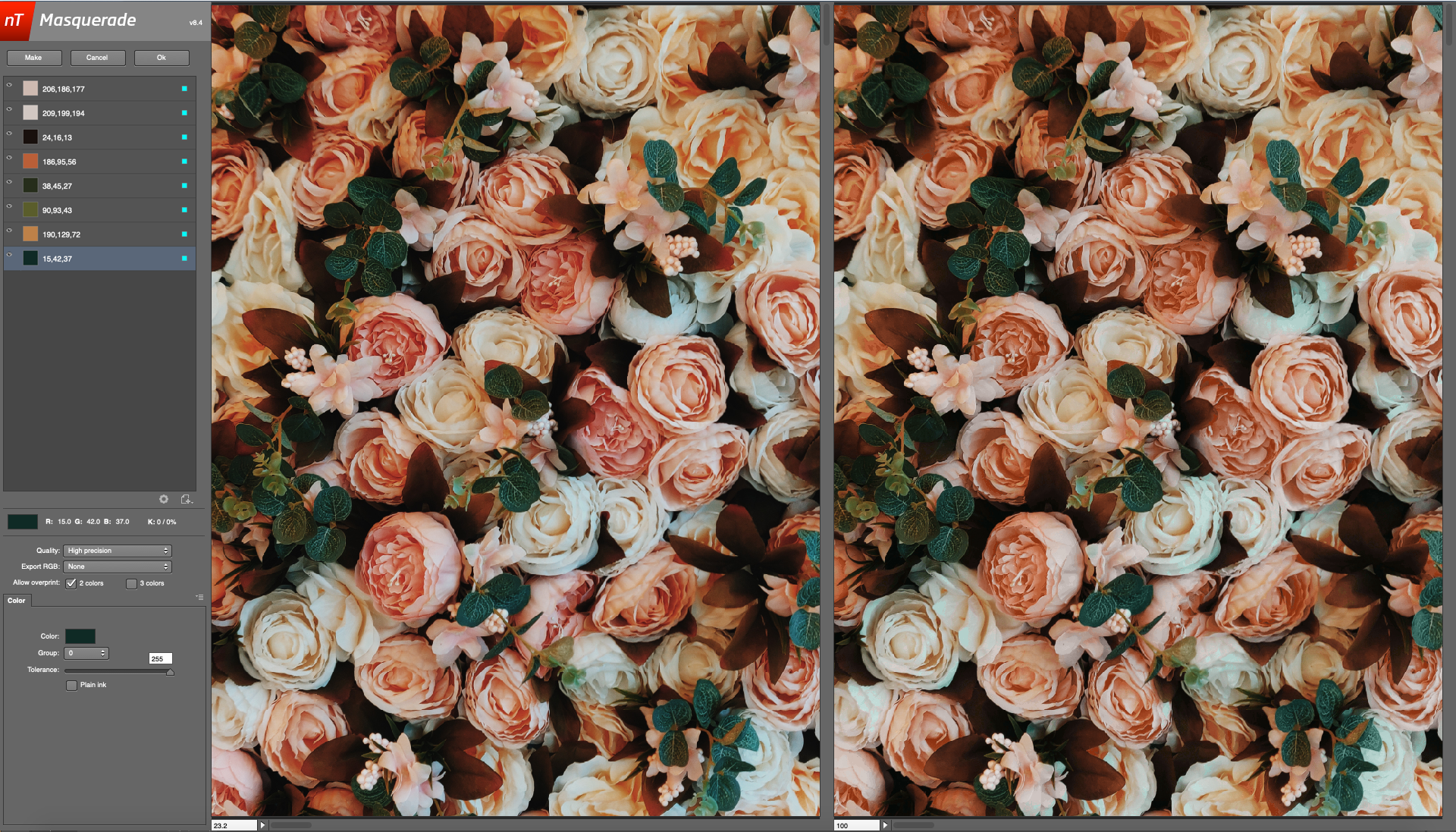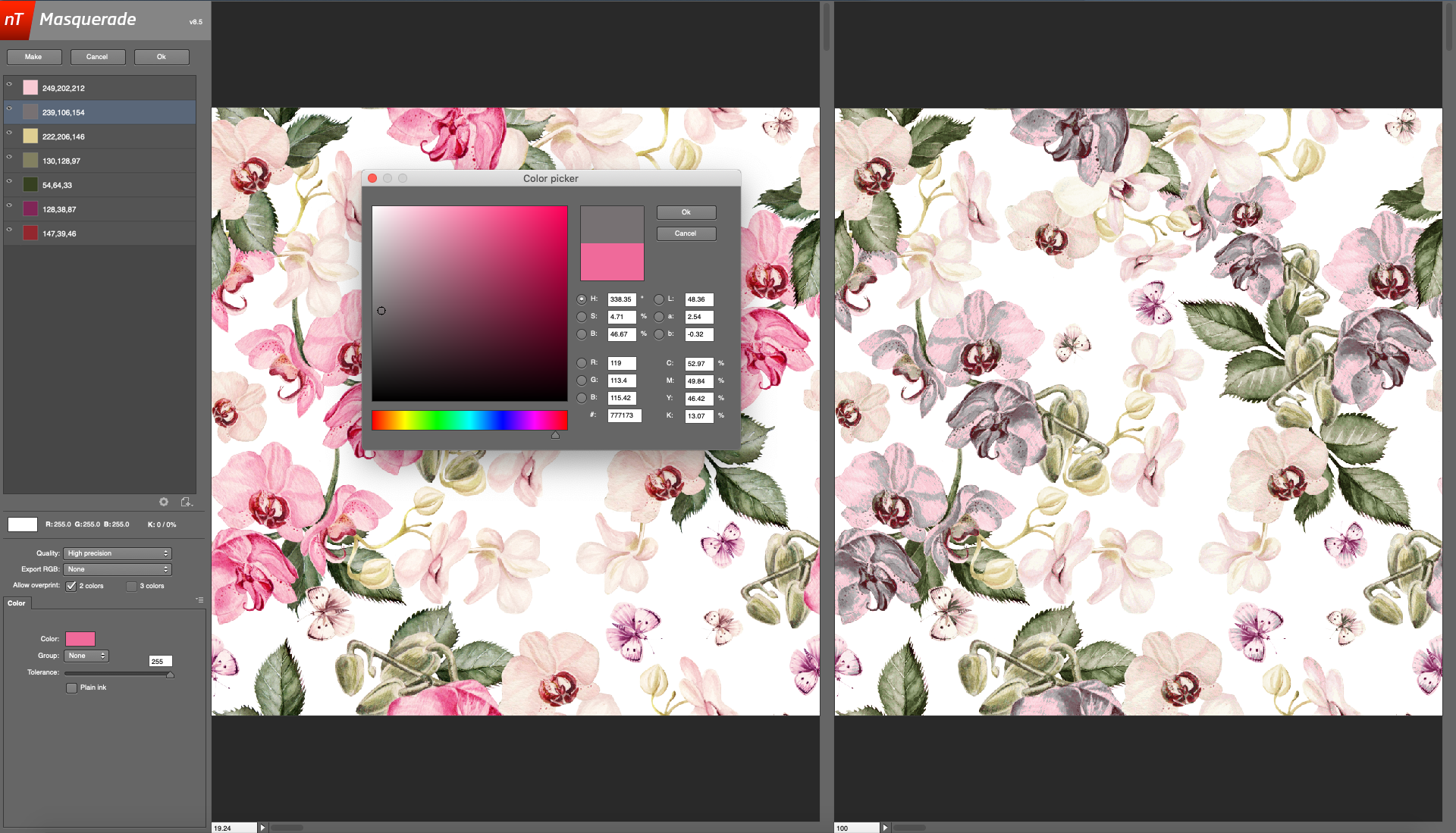 Get your file ready to print
Create color groups and color the image to your taste. Change the channel color easily and export a multichannel file. You can also export a hybrid file (RGB + Multichannel) or a coloration file.
Separate. Repeat. Color. Sell
Finish your design with neoTextil. Rapport and repeat the pattern, create multiple colorways with your favourite color library and print it directly with neoStampa Panel.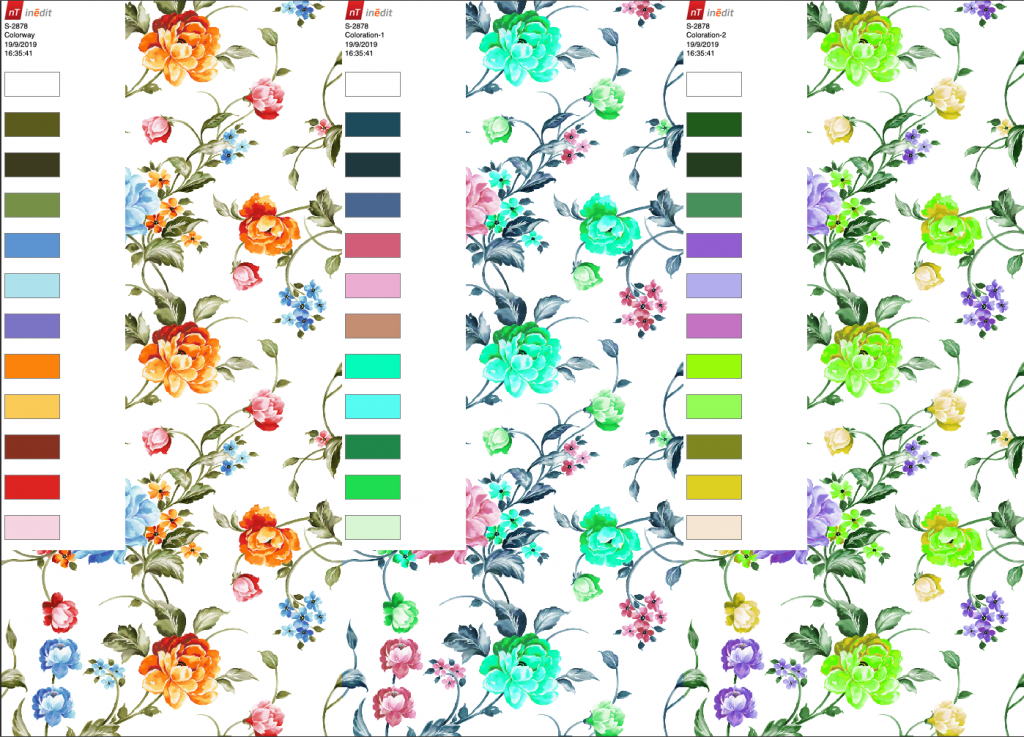 Try nT Masquerade 30 days for free